August 16 - 18, 2017
Atlanta, Georgia, USA
HHS Secretary Price has advocated that spending be focused on "Evidence-Based Treatments". He stated further, "What we need to do is identify the things that are working and then fund those things that are working."
In its FY18 budget the White House, "...couples calls for sizable spending cuts with language encouraging agencies to engage in evidence-based evaluation". It also recommends "that centralized agency evaluation offices play an impor­tant role in an infrastructure that can develop and sustain agency capacity to build and use evidence." If you have been thinking about becoming evidence-based, as an organization and as a practitioner, this is the progam for you!
In 3 days, learn how to put you and your team in a position to quickly build internal capacity for;
evaluating work you do and becoming evidence-based
producing uncommon outcomes at your organization for staff and clients you work with, and
building your professional capacity and setting course for future career success
Whether you are just starting out or are further along, our evidence-based organization (EBO), and evidence-based practitioner (EBP) workshops help propel your success by providing simple, easy to follow frameworks others have applied to successfully become, and remain evidence-based. It is packed with education, practical skills, tools and resources for adapting and enhancing what you already are doing - not dismantle it. It can help shorten the time it will take and significantly reduce your investment of time and money.
PROGRAM DETAILS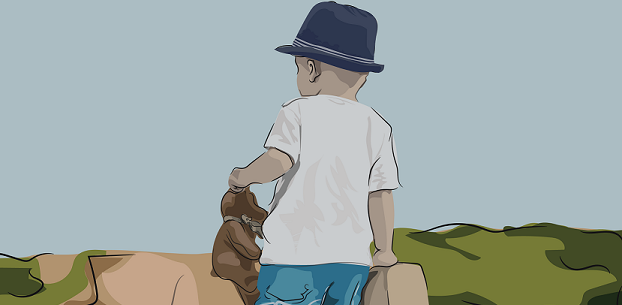 Joyfields Institute offers this highly effective hands-on program on skills ranging from basic to advance implementation. Virtually all who attended graduated, created an actionable plan they themselves could implement, and many have become certified evidence-based organizations and professionals. All attendees rate the program as having met or exceeded their expectations!
Day-1 is a full day general session combine which covers organizational and practitioner elements. It introduces the various components of the evidence-based organization and practitioner, their roles, and how they all work together for the greater good and sustainability of the organization, its employees and customers it serves.
Days-2 & 3 choose from*;
- Professional Track-1: Organizational leadership & their teams
- Professional Track-2: Practitioner leadership & their client-facing teams
Tail end of Day-3 is dedicated to teams' action-planning
* You will be able to choose your track during checkout.
Ongoing support for participants;
Up to 2 hours of follow-up with our faculty after the workshop to get guidance, answer questions, review and help shape your action plan
Membership in evidence-based professional community
A package offer that includes an organizational self-assessment and report card, and
Discounted access to use of the industry leading cloud based enterprise class softwware, DataTrack
TEAM ATTENDANCE HIGHLY ENCOURAGED. ATTRACTIVE GROUP RATES AVAILABLE
* Participants who previously attended the core skills program and are prepared to begin implementation, may attend the 2-day program only to build their strategic and implementation plan. and register.
PROFESSIONAL TRACK OUTLINES (CHOOSE TRACK-1 OR -2)
TRACK-1 - ORGANIZATIONAL LEADERSHIP & TEAMS
Becoming An Evidence-Based Organization: Core Skills & Planning for Implementation
Evidence-based policies, programs, and practices have become required aspects of organizations striving for effectiveness and sustainability. According to research, the benefits from implementing evidence-based approaches vary widely based on organizational characteristics.
Overall, Evidence-Based Organizations (EBO's) consistently demonstrate the ability to achieve desired outcomes through effective problem-solving and informed decision-making. In doing so, they use research evidence and data to drive decisions and to develop innovative approaches to delivering services. Their overall goal is to increase the likelihood that the agency and its clients will achieve desired outcomes.
This workshop lays the foundation for realizing the greatest promise these approaches hold both for achieving enduring client outcomes and for consistently reaching and exceeding the expectations of stakeholders and funding providers. Agencies are encouraged to attend as teams, as this will help accelerate the adoption and transition toward becoming an EBO.
TRACK - 2 - PRACTITIONERS & CLIENT-FACING LEADERSHIP TEAMS
Becoming An Evidence Based Practitioner: Core & Advance Skills for Working With Clients
This program has been developed as formal education for practitioners in the human and social services fields related to helping people acquire or strengthen the ability to perform critical life functions necessary to thrive in any life domain. The object of this training moves us in the evidence based direction as practitioners to help us be useful in any situation as they help people improve and move forward with their lives vs punishing or "rehabilitating".
This workshop puts the process for becoming professionals within a framework to be able to confidently and efficiently provide services and supports to clients through the application of skills characterized as evidence based "common elements". In a world of countless "evidence based" approaches, the aim of this course is to teach practitioners the core elements for being both evidence based and strength centered.
The Common Elements in EBP demonstrate a shift from Diagnostic Driven, Clinically Driven, and Problem Driven Approaches to "Partnering" as an advanced skill.
WHAT OTHERS HAVE SAID
"We have raised the level of service to those we supervise by providing better rehabilitative opportunities, increasing public safety, and accountability to victims."
"Excellent layout and easily understandable"
"The relevancy to what I do. The level of expertise and knowledge made it easy to follow"
"Becoming a CEBO has been beneficial in multiple ways. It has helped us with successful grant writing, building a donor base for fund development, and in recruiting and hiring qualified staff. Most importantly though, we have seen successful outcomes for our clients and their families. It is exciting to hear our staff now talk about success stories with their clients, interest in new training opportunities, and future programs and services related to emerging research and best practices."
"The instructor helped me "understand" knowledge he was sharing, not just teach the information"
"Remember you will never have a perfect plan, put something in place and just get started!"
"Becoming a CEBO has benefited our organization by "clearly" signaling to those we work with what our values are and what is required if you collaborate with us. It has also raised our standing with our Board of Supervisors and Law Enforcement partners."
"The instructor was so affirming and engaging - love the class discussions and the smaller group sizes"
"The instructor had great relatable examples"
* TEAM ATTENDANCE HIGHLY ENCOURAGED. ATTRACTIVE GROUP RATES AVAILABLE
NOTE: Minimum requirements for admission into the program
Bachelor's degree and 1 year of relevant professional work experience, or
Associate's degree and 3 years of relevant professional work experience
DAILY AGENDA-AT-A-GLANCE
| | | |
| --- | --- | --- |
| 7:00am: | | Registration, Continental Breakfast, Networking |
| 8:30: | | Workshop Begins |
| 10:00 – 10:15: | | Am Break |
| 10:15: | | Workshop Resumes |
| 12:00-1:00 PM: | | Lunch |
| 1:00 | | Workshop Resumes |
| 2:30 - 2:45: | | PM Break |
| 2:45: | | Workshop Resumes |
| 4:30: | | Workshop Day Concludes Daily (Final Day Concludes At 3:30 PM) |
FACULTY
David L. Myers, PhD, Professor & Director, Criminal Justice PhD Program, University of New Haven, & Author, "How to Become an Evidence-based Organization (EBO)"
Dr. David L. Myers, PhD, is a Professor and Director of the Criminal Justice PhD Program in the Henry C. Lee College of Criminal Justice and Forensic Sciences at the University of New Haven. He previously was a Professor with the Department of Criminology and Criminal Justice at Indiana University of Pennsylvania (IUP), where he worked from 1998-2016. He earned his PhD in 1999 from the University of Maryland, Department of Criminology and Criminal Justice, and previously received a Master of Science in Administration of Justice and a Bachelor of Science in Criminal Justice from Shippensburg University.
Dr. Myers has taught more than 25 different courses at the undergraduate, masters, and doctoral levels, specializing in classes on research methods and quantitative analysis, juvenile justice and delinquency, and criminal justice policy, planning, and evaluation. He has published three books (most recently Becoming an Evidence-Based Organization: Demonstrating Leadership and Organizational Growth, Joyfields Institute for Professional Development, 2013) and over 35 journal articles, book chapters, or other scholarly works. His scholarship has appeared in such journals as Criminology and Public Policy, Crime & Delinquency, Youth Violence and Juvenile Justice, and Criminal Justice and Behavior.
Dr. Myers has presented more than 60 papers at national and regional conferences and is currently the Editor of EBP Quarterly, an online journal published by Joyfields Institute and the Evidence-Based Professionals Society, as well as Editor of Routledge Studies in Juvenile Justice and Delinquency. He previously served for 11 years as Editor of Criminal Justice Policy Review (a peer-reviewed journal published by Sage Publications) and is a member of the Editorial Board of Youth Violence and Juvenile Justice. He has received a number of grants and contracts to support his research, including funding from the Pennsylvania Commission on Crime and Delinquency and the Bureau of Justice Assistance.
Dr. Myers previously served as the Dean's Associate in the IUP School of Graduate Studies and Research; the Interim Vice Provost for Research and Dean of Graduate Studies at IUP; the Interim Executive Director of the IUP Research Institute; and the Interim Director of the IUP Murtha Institute for Homeland Security. In the community, he has served as Chairperson of Indiana Area Communities That Care; President of the Board of Directors of Big Brothers Big Sisters of Indiana County; and Advisor to Kids on Campus of Big Hearts Little Hands.
Mark Lowis, MINT, LMSW, MIST (Motivational Interviewing Skills Trainer) Instructor, Evidence Based Programs Implementation Specialist, Author, "Motivational Interviewing Core Skills: Durable Change Through Intrinsic Motivation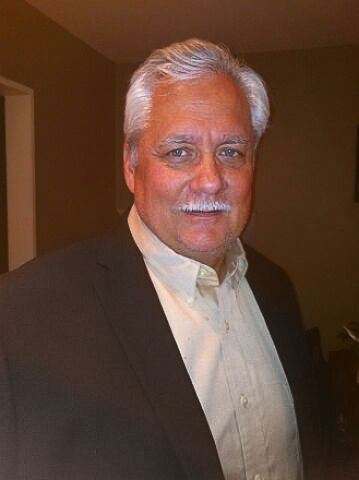 Mr. Mark Lowis is best described as a person who is focused on staff development and training for the purpose of improving the moment of contact between a practitioner and the individual receiving services. His trainings are known for depth of knowledge and effectiveness in providing clear influence on the participating practitioners' skills.
His experience includes case management, treatment, supervision, staff development, and management of adult and juvenile justice programs including a very specialized program for Parolee-Sex Offender Alcoholics and Addicts.
Mr. Lowis began his career as a Law Enforcement and Corrections Specialist in the United States Air Force. During his 10 years of service Mr. Lowis performed as a Law Enforcement Supervisor and later as a Master Instructor in the Air Force Police Academy. Following the Air Force he completed a Bachelors Degree in Psychology at the University of Michigan, and the Masters of Clinical Social Work at Michigan State University. He is a Licensed Master Social Worker (LMSW) and a member of the International Motivational Interviewing Network of Trainers (MINT), and carries advanced credentials in other evidence based practices.
In 33 years of practice Mr. Lowis has worked in various public and private human services programs and held positions ranging from clinical therapist, case-manager, director of operations for a national managed care company, director of utilization management, and contract negotiator. Currently Mr. Lowis holds a position with the Michigan Department of Community Health where he is responsible for the implementation and sustainability of evidence-based practices and best practice across the public health system.
Mr. Lowis is also an adjunct professor at the Oakland University School of Medicine, the University of Michigan-School of Social Work, and the Wayne State University-School of Medicine-Department of Psychiatry-Research Division.
As a Joyfields Institute Associate Faculty Mr. Lowis leads the staff development and training activities, systems and process design improvements and leadership enhancement practice.
WHO SHOULD ATTEND
Executives and staff at youth and adult human and justice services settings, including;
Care Coordination & Case Management Teams
Clinical Directors & Staff, Social Workers & Counselors
Behavioral Healthcare & Substance Abuse Teams
Human Services Providers
Community Action Partnerships
Probation, Parole & Community Corrections personnel
Mental Health and Prevention Center Professionals
Sheriff's departments
Court Administrators
Resident populations staffs
Disability Management Professionals
Government Agencies
Pre-Release Specialists
Training departments
Safety Officers
Nurse Care Professionals
Prevention staffs
Housing & Workforce Specialists
Psychologists, Psychiatrists and Therapists
Pastoral counselors
Researchers & Planners
* To bring this program to your location, click here to complete the convenient online form, or call us 770-409-8780.
KEY REASONS YOU AND YOUR COLLEAGUES SHOULD ATTEND A JOYFIELDS INSTITUTE PROGRAM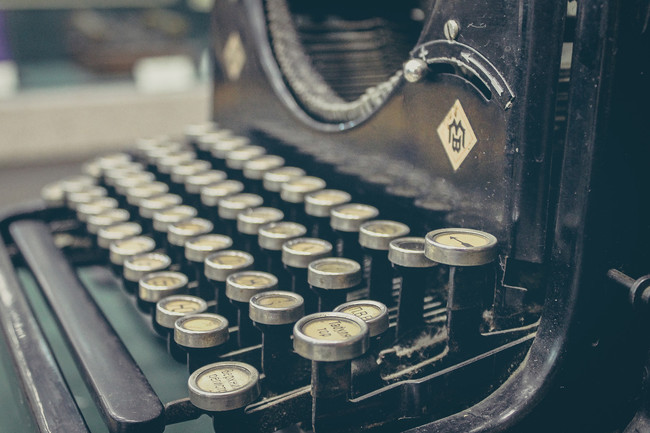 Get there quicker, and for less with faculty-guided do-it-yourself approach

Eliminate costly mistakes with affordable expert review of your plans and progress

Receive up to 2 Hours post event consulting support to help you get there quicker

Get listed online and demonstrate a commitment your stakeholders can see

Access a rich library of online eLearning resources to ramp-up capacity building

Use enterprise software tools to track and report work you are doing

CERTIFICATE & CONTINUING EDUCATION TRAINING HOURS
Joyfields Institute CE: Approved for CE hours. Instruction by eminent evidence-based programs trainer organization. Upon completion of the course, participants will receive a certificate as evidence of your accomplishment and status as a practitioner who has acquired specific new skills. Many licensing/certification bodies accept this designation. Please check with your licensing body.
Social Workers & Counselors: Approved for CE hours. Joyfields Institute is an approved education provider by Society for Evidence-Based Professionals (EBP Society). Many licensing/certification bodies accept this designation. Please check with your licensing body.
Certified Evidence-Based Professional: Approved for CE hours. Joyfields Institute is an approved education provider by Society for Evidence-Based Professionals (EBP Society). Many licensing/certification bodies accept this designation. Please check with your licensing body.
Licensed Alcohol & Drug Counselors: Approved for CE hours. Joyfields Institute is an approved education provider by National Association of Alcohol and Drug Abuse Counselors (NAADAC)/National Certification Commission (NCC) Provider #745. Many licensing/certification bodies accept this designation. Please check with your licensing body.
Substance Abuse Counselors: Approved for CE hours. Joyfields Institute is an approved education provider by National Association of Alcohol and Drug Abuse Counselors (NAADAC)/National Certification Commission (NCC) Provider #745. Many licensing/certification bodies accept this designation. Please check with your licensing body.
Professional Counselors
: Approved for CE hours. Joyfields Institute is an approved education provider by the National Association of Alcohol and Drug Abuse Counselors (NAADAC)/National Certification Commission (NCC) Provider #745. Many licensing/certification bodies accept this designation. Please check with your licensing body.
California State Standards & Training for Corrections: Approved for CE training hours. Joyfields Institute is a approved California State Standards and Training for Corrections (STC) education provider
ACCOMMODATIONS, REGISTRATION FEE, INTERNATIONAL PARTICIPANTS
All training activities will take place within the premises of our campus host located at the fabulous;
DoubleTree By Hilton Atlanta-Buckhead
3342 Peachtree Road, NE
Atlanta, GA 30326 USA
Tel: 404-231-1234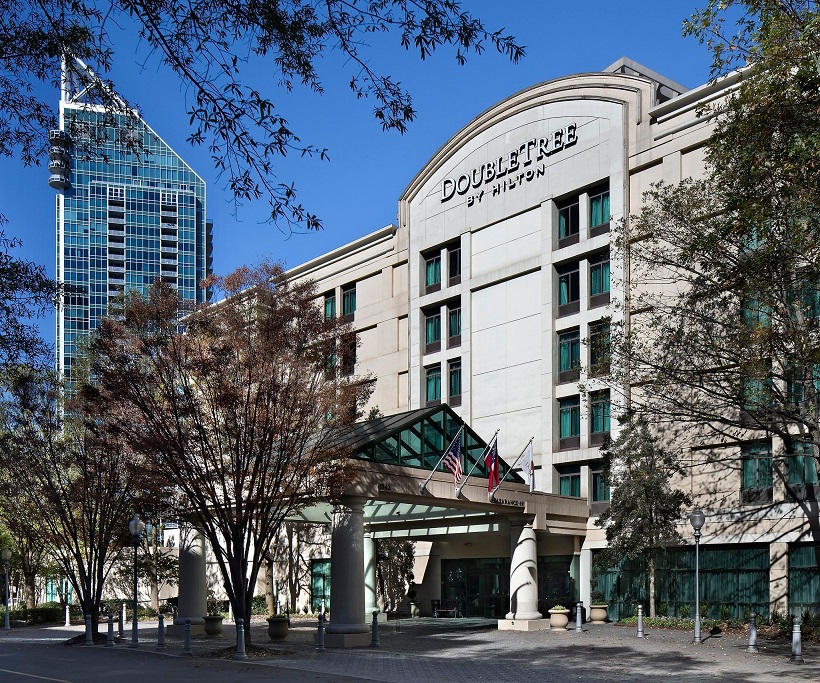 Located in the upscale Atlanta township of Buckhead, this landmark complex features a one-acre pedestrian park, offices, restaurants, retail and high-rise residential towers. The DoubleTree by Hilton Hotel Atlanta - Buckhead is the community's first hotel to practice green and sustainable initiatives. Stroll through the landscaped park with fountains, statues and benches. Take the complimentary shuttle to locations within 3 miles of the hotel. Walk a few blocks to find shopping at Lenox Square and Phipps Plaza, Atlanta's premier malls.
We have negotiated a Group Room Rate of $135 per night plus taxes and fees. This room block expires July 19th, or when our room block is used up.
Participants must make their reservations directly with the hotel. When making your reservation please use the Group Code, "JFI" to get the group rate.
How to make your reservation:
Telephone: Please call central reservations at (866)-912-2053 by the expiration date to make your reservation.
If we can assist you in anyway, please do not hesitate to call us at (770) 409-8780, or send email to [email protected]
REGISTRATION & FEES
Team attendance is highly encouraged. See group pricing below.
The registration fee covers;
All training sessions
Comprehensive Program Manual
Earn CE training hours allocated for this particular program
Breakfast daily and refreshment breaks
6-months Membership in Joyfields Institute and EBP Society, the Society for Evidence Based Professionals, including

Joyfields Institute updates, articles, news and trends publication
Access to Free eLearning and eligible webinars presented by Joyfields Institute experts and practitioners, and
10% member discount to Joyfields Institute sponsored programs
* Get and save additional 10% now.